Furniture, Burg Giebichenstein - University of Art and Design Halle, 2012
"Nulien" is a relaunch of the Menzel-Chair, manufactured by "Deutsche Werkstätten Hellerau". The basic principle consists of disassembling the starting product into its component parts and reordering those in a modified form. It was important to me to create well-defined contours by maintaining the flowing shape.


Mostly the backside of chairs is the more important one, notfacing the table. So it creates a stronger impression, compared to the frontside. The orange metal elements are clearly recognisable as the connecting parts. They define the molded wooden parts without interrupting their dynamic. A contrary, but harmonizing combination arises with the american walnut as face veneer and the highlighted points of attachment.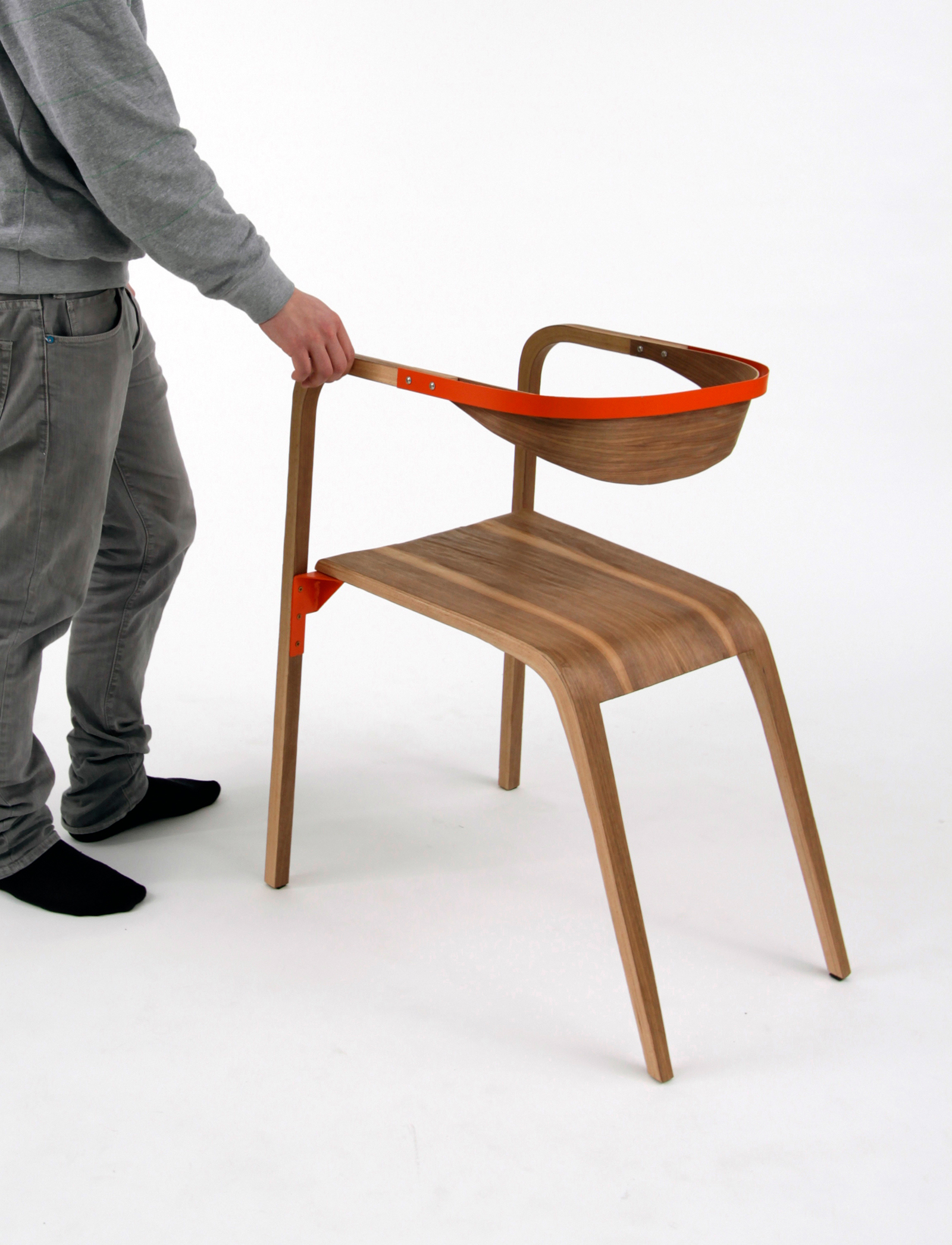 The wooden elements consist of double-pressed beech-veneer to include extra veneer layers in the angle for better stability. As pressing moulds I use metal reinforced upper and lower shells out of medium-density fiberboard.
The chair is stackable, thus being useful for a lot of purposes. "Nulien" is completely manufactured in the Central Workshops of Burg Giebichenstein University of Art and Design Halle.

supervised by Prof. Klaus Michel and Ass. Ilja Oelschlägel in the subject "Mobile Facilities", Main studies project,
Interior Architecture, Burg Giebichenstein - University of Art and Design Halle, 2012
---